T&T and Chile strengthen ties ahead of PSTA
March 15, 2017: On Tuesday 14 March, 2017, Senator the Honourable Paula Gopee-Scoon, Minister of Trade and Industry and other Ministry officials, met with a Chilean delegation led by Ambassador Edgardo Riveros, Vice Minister of Foreign Affairs, to engage in discussions on current bilateral trade relations and areas for strengthening and expanding that relationship.
Minister Gopee-Scoon expressed strong value in having Chile as a trading partner and the desire to increase exports to that country.  She indicated a keen interest in advancing the discussions and negotiations towards a Partial Scope Trade Agreement (PSTA) between Trinidad and Tobago and Chile.
Vice Minister Riveros highlighted Chile's imports of energy products from Trinidad and Tobago which have served to strengthen the ties between the countries. He noted that 90% of the country's natural gas reserves were imported from Trinidad and Tobago and Chile has expanded its capacity to receive increased imports with the construction of two (2) plants.  Trinidad and Tobago is also a major supplier of methanol and ammonia to Chile.
Vice Minister Riveros outlined a number of areas for bilateral trade, namely, energy, agriculture, tourism and fisheries. Speaking to connectivity between both countries, Vice Minister Riveros suggested the improvement of our travel between Trinidad and Tobago and Chile. Minister Gopee-Scoon supported the idea and indicated that Trinidad and Tobago can serve as a central port in the Region for such travel arrangements.
They both expressed confidence that the bilateral PSTA will be of benefit to both countries.  Trinidad and Tobago and Chile are expected to meet in early May 2017 for the First Meeting of the Working Group on Economic and Commercial Relations. The Working Group will comprise technical officials from both countries and is expected to develop the framework for advancing bilateral trade relations.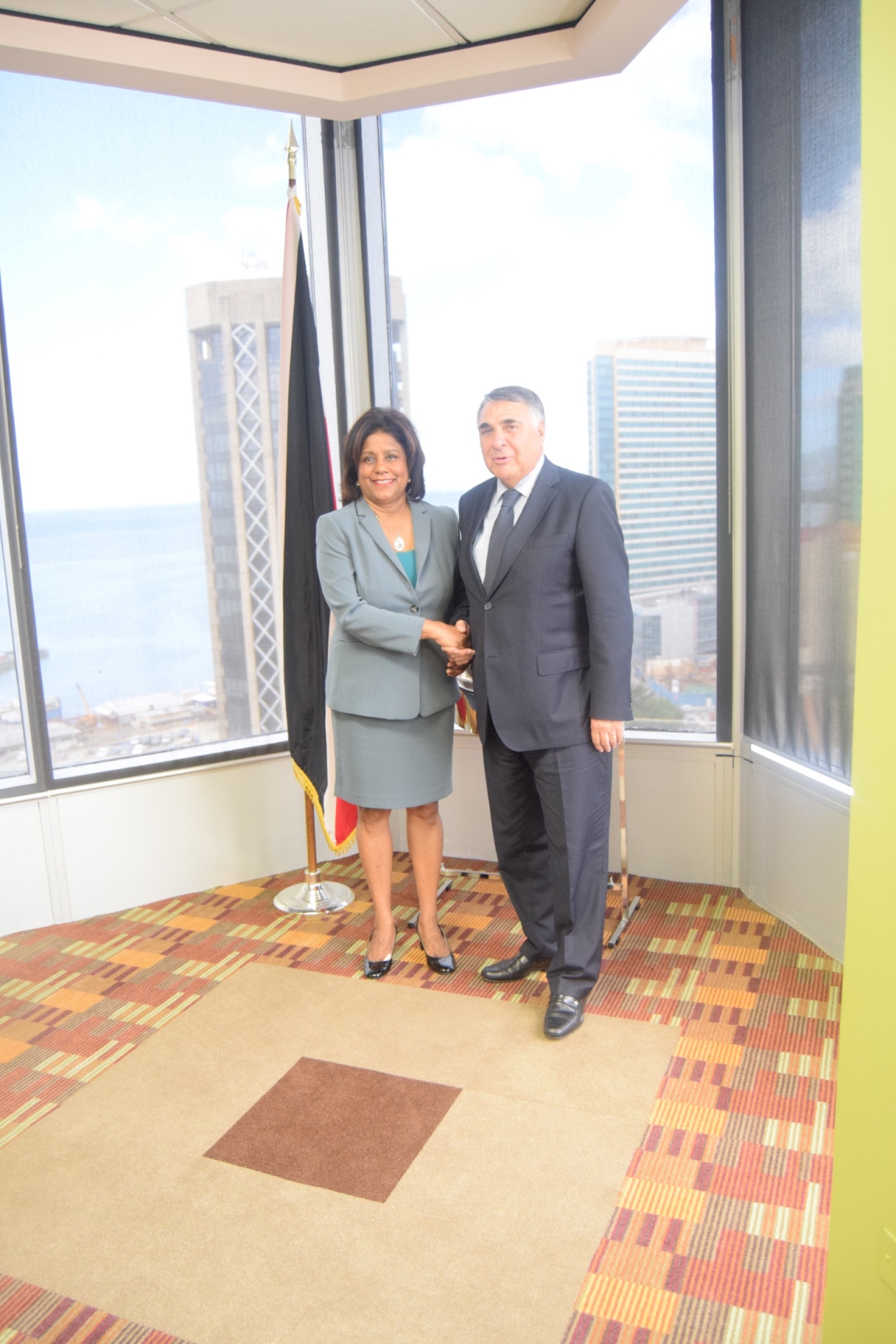 Minister Gopee-Scoon (left) shake hands with Ambassador Edgardo Riveros (right).
###
For further information please contact:
The Corporate Communications Unit
Ministry of Trade and Industry
868-623-8480