Social Development Ministry collaborates with NWRHA to educate citizens for Autism Awareness Month
April 26, 2017: April is Autism Awareness Month and the Ministry of Social Development and Family Services was pleased to participate in a series of Autism Awareness Lectures hosted throughout the month of April by the Health Policy, Research and Planning Department of the North West Regional Health Authority. The lectures, which began on April 6th, 2017, are ongoing and feature testimonials, information, recommendations and educational brochures on Autism by the Autistic Society of Trinidad and Tobago (ASTT). Coupled with this, representatives of the Ministry's Disability Affairs Unit, the Social Welfare Division and National Family Services Division, also provided information and guidance on how persons with disabilities and their families can access social services that are available at the Ministry.
The lectures which were held at Health Centres in the North-West Region, including the Woodbrook, El Socorro, Morvant, San Juan and Oxford Street, Health Centres. The series is aimed at educating and sensitizing parents about the early signs and symptoms of Autism, where to get treatment, as well as the social services and funding that are available to parents with children who have Autism. These highly engaging and informative sessions allow parents and guardians to get useful insight into understanding Austim, social support services if diagnosed with Autism and to inform on the rights of persons with disabilities. Interested persons may attend upcoming lectures at the Port of Spain General Clinic on Wednesday April 26th and the St. James Health Centre on Thursday 27th April 2017, from 11 a.m.
The United Nations World Autism Awareness Day 2017 was observed on April 2nd 2017 and themed "toward autonomy and self-determination." Autism is a 'spectrum disorder,' which means that it affects individuals differently and to varying degrees. It is a lifelong developmental disability that affects how a person communicates with and relates to others. The Ministry of Social Development and Family Services continues to help, empower and transform lives through education and information sharing, and proudly supports this initiative as part of its recognition of Autism Awareness Month 2017.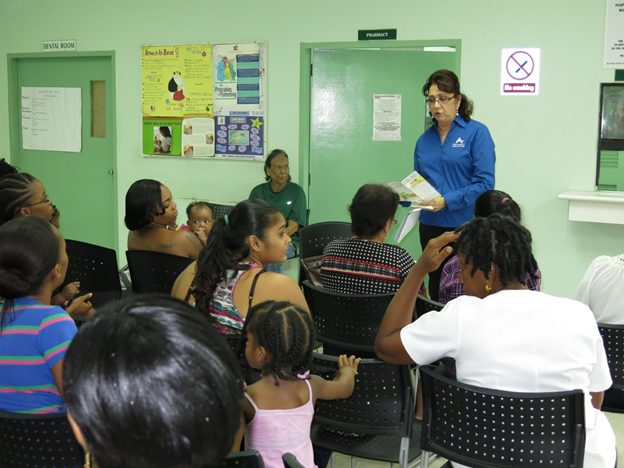 President of ASTT, Mrs. Teresina Sieunarine who is also a parent of a child with Autism, lectures to parents and guardians attending clinic at the El Socorro Health Centre.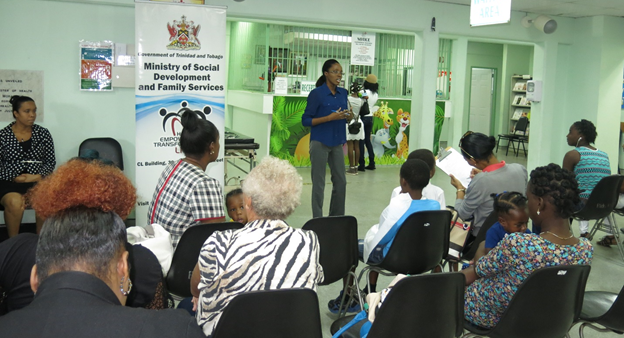 Ms Nicole Pierre of the Family Services Division informs persons at the San Juan Health Centre on the free counselling services available through the Division.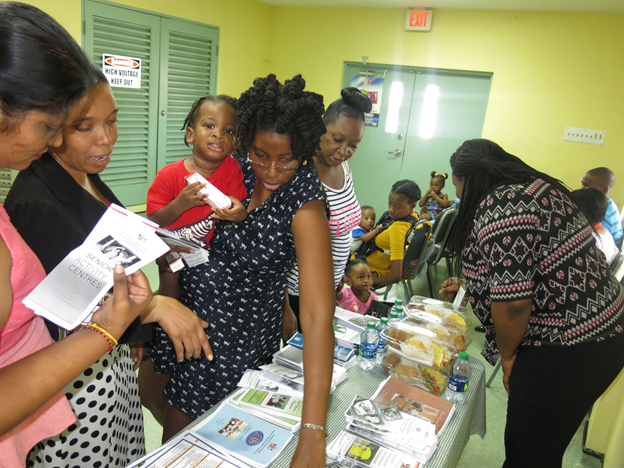 Knowledge is power: Parents and guardians of the Morvant Community accessing brochures on the Ministry's services after the lecture at the Morvant Health Centre.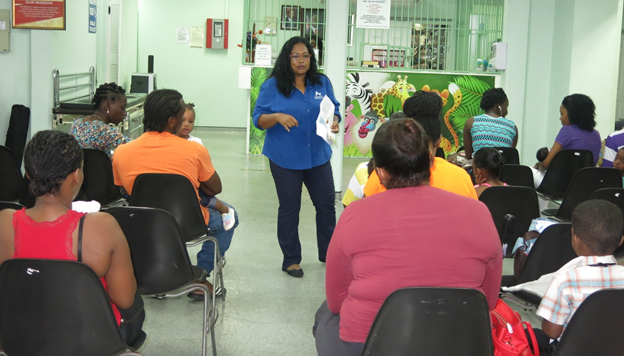 Autism in Focus: Amoy Boodoo, Centre Manager of the Autistic Society of Trinidad and Tobago speaking to persons at the San Juan Health Centre.
###
For further information please contact:
The Corporate Communications Department
Ministry of Social Development and Family Services
868-623-2608 ext 5429