Senator the Hon. Donna Cox Minister of Communications The Copyright (Amendment) Bill 2019 Tuesday May 12th, 2020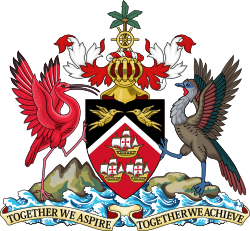 Mr Vice-President, I am particularly elated to be given the opportunity to join this debate today, as it impacts on a very integral yet often overlooked aspect of our service to humanity – the ability to bring a level of print equity to those who are visually impaired.  This Amendment to the Copyright Bill acknowledges that there is a significant sector of our community who, for no reason of their own, has been denied access to the storehouse of literature, so often taken for granted by others. 
Mr Vice-President, one of the effects of this COVID-19 experience, is the necessity of persons, whose jobs have been deemed non-essential, to stay at home. And while many are chomping at the proverbial bit to get out, there are many who are enjoying this time, and using it to slow down, to appreciate what is truly important in their lives, and to re-balance their lives. Many have found that one simple way of doing that is simply to read, to begin reading again, to begin reading for leisure or to bring themselves up to speed on the latest developments in their own profession or hobby. 
Even if they do not physically possess or own the literature, there are thousands who have been able to access the resources owned and managed by the National Library and Information Systems Authority (NALIS) during this period of pandemic. Possession of a NALIS Library Card, Mr Vice-President, particularly in these times, has been the passageway to a world of literary resources, made available online. Mr Vice- President, as an aside, if there is anyone in this august Chamber who is not yet in possession of a NALIS Library Card, I will be only too willing to make the necessary arrangements for them to acquire one. In times like these, Mr Vice-President, the most valuable thing in our wallets, might very well be that Library Card. 
Mr Vice-President, unfortunately, those who are visually impaired have no such luxury, and to date, they remain unable to access any such material that is not produced specifically for their use. And that, in its simplest form, is what we are seeking to remedy here today. Our national anthem speaks of a society that is equal in all respects. Our country's mantra, that together we aspire, together we achieve, speaks too of us being able to envision a way of life that takes into account the hopes and dreams of every citizen. But you and I know, Mr Vice-President, that equality and equity are two completely different concepts. While everyone has equal access to the Library, the visually impaired cannot use the books to which they have equal access, unless they have been reproduced in a braille format. 
The "Marrakesh Treaty to Facilitate Access to Published Works for Persons Who Are Blind, Visually Impaired or Otherwise Print Disabled" of 2013, presents an unprecedented opportunity for access to printed works for blind and other print-handicapped persons. Together with the Beijing Treaty on Audio-Visual Performances of 2012, a horizon of hope has been opened up for all our visually impaired, or print-handicapped persons. This Copyright Amendment Bill seeks simply to level the playing field by declaring NALIS as the authorised entity to convert previously inaccessible material to that which can be used by the visually impaired. 
It is important to understand the relevance of these two treaties. 
The Beijing Treaty on Audio-Visual Performances (BTAP) is a multilateral treaty which regulates copyright for audio visual performances.  The treaty was adopted by the Diplomatic Conference on the Protection of Audio-visual Performances, which took place in Beijing in June 2012.  
The Treaty outlines global standards acknowledging the right of audio-visual performers to be compensated fairly for the use of their creative contributions.  It grants performers economic rights to improve their livelihoods, as well as moral rights, giving them the ability to protect their images. (Beijing treaty.com)  
The Treaty protects the rights of performers in audio visual works such as: 
Benefits of the Beijing Treaty: 
Protection of Performers in a Digital Era 
The BTAP modernizes and updates for the digital era, the protection for singers, musicians, dancers and actors in audio-visual performances contained in the Rome Convention for the Protection of Performers, Producers of Phonograms and Broadcasting Organizations (1961). 
Safeguarding the Rights of Performers 
Another benefit of the Beijing Treaty includes safeguarding of the rights of audio-visual performers from the unauthorized use of their performances in various audio-visual media, inclusive of television, film, video, pay-tv channels, DVDs, internet and the mobile environment. (Looptt.com) 
Improving the status of audio-visual performers 
By providing incentives and compensation with regards to the international use of their performances, the Beijing Treaty will strengthen the standing of performers in the audio-visual industry. Performers are both artists and cultural workers.  The Beijing Treaty will contribute to raising the professional status of actors and other performers and improving their working conditions. (WIPO, 2016) 
Protection of culture, folklore and cultural diversity 
The Beijing Treaty contributes to the protection of traditional cultural expressions and national folklore. (WIPO, 2016) 
The BTAP will contribute to safeguarding the rights of performers against the unauthorized use of their performances in audiovisual media such as TV, film and video.  
Additionally, the Treaty can foster an increase in investment by encouraging effective and well-enforced copyright legislation which will be conducive for accessing foreign markets. 
Main Goal of Marrakesh Treaty: 
The main goal of the Marrakesh Treaty is to increase the availability of accessible formats of published materials, including books and magazines, and print to disabled persons across borders.  According to the World Health Organization, in October 2017 it was estimated that 253 million persons worldwide had a form of vision impairment including those who are blind. 
According to Desirée Murray, Lecturer in Ophthalmology, UWI, in Trinidad and Tobago, approximately 13,000 individuals are blind, with glaucoma (32%), cataract (29%) and diabetic retinopathy (13%) together accounting for 74% of blindness. Uncorrected refractive error accounts for 46% of moderate and severe visual impairment. (Desirée Murray, November 2017). 
The Treaty has a humanitarian and social development dimension and creates a set of mandatory limitations and exceptions for the benefit of the blind, visually impaired, and otherwise print disabled (VIPs). 
Benefits of the Marrakesh Treaty: 
Provide Greater Access to Education.   
The Treaty aims to increase access to books, magazines and other printed materials for persons with print disabilities by providing them with alternative format of these materials.  Thus, levelling the playing field for access to materials that were not readily available to visually impaired persons.  Access to educational materials in accessible formats is essential to enable persons with print disabilities to pursue educational opportunities.    
This means that 13,000 of Trinidad and Tobago's visually impaired community will now have access to educational material that was once unavailable to them. 
Enhanced social integration and cultural participation 
Having equal access to common sources of knowledge and information is crucial not only for learning, but also for social inclusion and cultural participation. By improving access to both educational and leisure materials, the Marrakesh Treaty facilitates greater inclusiveness and participation by persons with print disabilities in the cultural and social life of their communities. 
Poverty alleviation and increased contributions to the national economy 
By providing access to learning materials in accessible formats, the implementation of the Marrakesh Treaty is a powerful tool for poverty alleviation, providing persons with print disabilities with opportunities for professional growth, allowing them to contribute to their local economies and become economically self-sufficient. 
Improved awareness of the challenges faced by the print disabled community and persons with disabilities. 
The Marrakesh Treaty is an instrument that fosters discussion and raises awareness about the need for policies that benefit persons with disabilities.  
The Government of Trinidad and Tobago acceded to both the Marrakesh and Beijing Treaties in October 2019 and the proposed amendments to the Copyright Actwhich we debate today, will give life and light to an otherwise darkened area of our engagement with the visually impaired community.   
The Treaty sets a clear objective: a print disability should not preclude a person's ability to exercise his human right of access to information, research and culture. To protect this right, governments must create exceptions allowing the making and sharing of accessible format copies of works for individual beneficiaries, without their needing to clear rights, for non-commercial purposes. 
Librarians often speak of the freedom to read; however, for those who are blind or otherwise print disabled, obtaining reading materials in an accessible format can be a struggle.  
And Mr Vice-President, that, in a nutshell, is what today's debate is about. If we share the view of former Secretary General of the United Nations and Nobel peace prize recipient, Kofi Anan, that "literacy is a bridge from misery and hope," then what we do here today, is to offer hope to thousands of persons whowould have been denied access to these copyrighted material. 
The Marrakesh Treaty has already had a major impact on copyright legislation, removing legal barriers to making and sharing copies of books in accessible formats. But to ensure that people with print disabilities benefit from genuinely equal access, implementation is key. 
When the Marrakesh Treaty was signed five years ago, it was celebrated as a major step towards fair access to information for persons with print disabilities. It addressed the 'book famine' – the serious lack of books and other materials in accessible formats.  
A key factor behind this was copyright. To make a copy in an accessible format, people with print disabilities and the institutions that served them – libraries in particular – needed to seek authorisation from right holders. Meanwhile, rights holders (often publishers) were not producing such copies themselves, leaving millions of persons without access.  
The Treaty compels its members to remove these barriers, allowing for the making and sharing of accessible format books, including across borders. 
Since Trinidad and Tobago's accession to the Treaty in October 2019, the Trinidad and Tobago Intellectual Property Office has been working with NALIS and the Trinidad and Tobago Blind Welfare Association (TTBWA),as well as publishers, to ensure that NALIS is ready to begin implementation once this amendment to the Copyright Act has taken place. Historically, the TTBWA has collaborated with NALIS for the purpose of providing access to material in all types of format for visually impaired persons. 
Having regard to the shared objective between the TTBWA and NALIS to provide accessible content to persons who are blind, visually impaired, print disabled ("VIPs"), the TTBWA and NALIS have already agreed to work on a Memorandum of Understanding ("MOU") that would guide both entities as they collaborate to achieve their shared objective. This collaboration would ensure the effective functioning of the Marrakesh Treaty for VIPs in Trinidad and Tobago. 
Mr Vice-President, NALIS has been designated as the "authorised entity" to make these works accessible to the persons outlined.The amendments that we seek to make today, will now empower NALIS to convert titles into formats for access without having to seek copyright permission from the publishers and copyright owners. It is hoped that it will bring us a step closer to fairness for people with print disabilities.  
Mr Vice-President, this exercise in which we are currently engaged, further strengthens NALIS' ability to reach sectors of the population which might have been previously underserved. I am certain you would have noticedthat through a collaboration with the Ministry of Community Development, Culture and the Arts, NALIS has embarked on a co-location project that now sees Community Centres in Mt. Hope and Barataria being outfitted with full-service Libraries. Similarly, through another collaboration with the Trinidad and Tobago Police Service's Inter Agency Task Force, we also now have a Library located on the Beetham Estate. These community-based Libraries are serving as home-work centres, neutral spaces for community gatherings, spaces for health and career fairs, spaces for community entrepreneurs to showcase their goods and talents. 
Passage of these proposed amendments, Mr Vice President, would thus ensure that another category of citizens, our visually impaired and print-handicapped citizens, now have both equality and equity, when it comes to matters of literacy. Because that's the thing about books, Mr Vice-President,they allow all of us, sighted and unsighted, to travel the world equally, without leaving home. These proposed amendments place all citizens on the same plane, and yes, the pun is intended. I urge my colleagues, both Independent and Opposition to join me in giving this Bill, their full and unwavering support.