Reopening of Trinidad and Tobago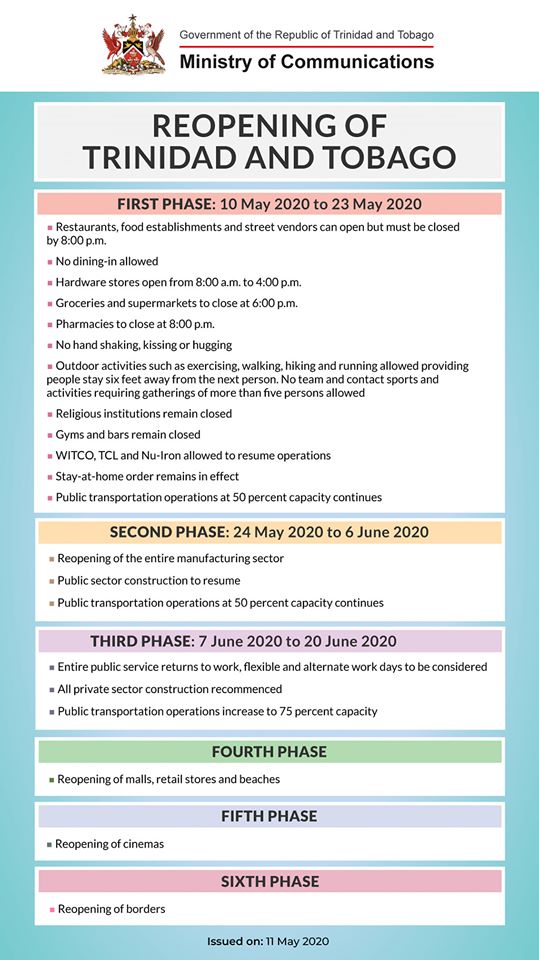 Today marked the beginning of Phase One of the reopening of our country in a time of COVID-19. We know some of you are uncertain about what this entails and are asking what happens next. We thought we would give you an easy to follow guide to the various phases proposed.
Do bear in mind that if all goes well, some of these dates might be brought up and some phases will begin earlier than anticipated. But if infections increase, there is the possibility that the Prime Minister will put the brakes on easing restrictions. Either way, we will update this guide to reflect the changes as they happen.