Ministry of Community Development takes part in NWRHA Health Fair
May 8, 2017: The Ministry of Community Development, Culture and the Arts participated in a Proactive Community Initiative hosted by the North West Regional Health Authority at the St. George's Grounds in Barataria on Saturday May 6, 2017.
The Ministry's full range of programmes and services, including those offered by the Mediation Division were highlighted to members of the public, who made several enquires, as they visited the booth during the event.
Many of those in attendance took advantage of free testing services including:
Blood sugar
Blood pressure
Cholesterol and
HIV testing
There was also free sampling of meal replacement drinks prepared by the Food and Beverage Division of the NWRHA.
Other participating Ministries/Organizations included:
Families in Action
Society for Inherited and Severe Blood Disorders
Ministry of Social Development and Family Services
NWRHA's Child Assessment Unit and
The Trinidad and Tobago Cancer Society
The next health fair will be held on May 26, 2017 at Maracas, St Joseph.
The Ministry was pleased to be part of this important health initiative, as we continue to build dynamic, resilient, culturally diverse communities.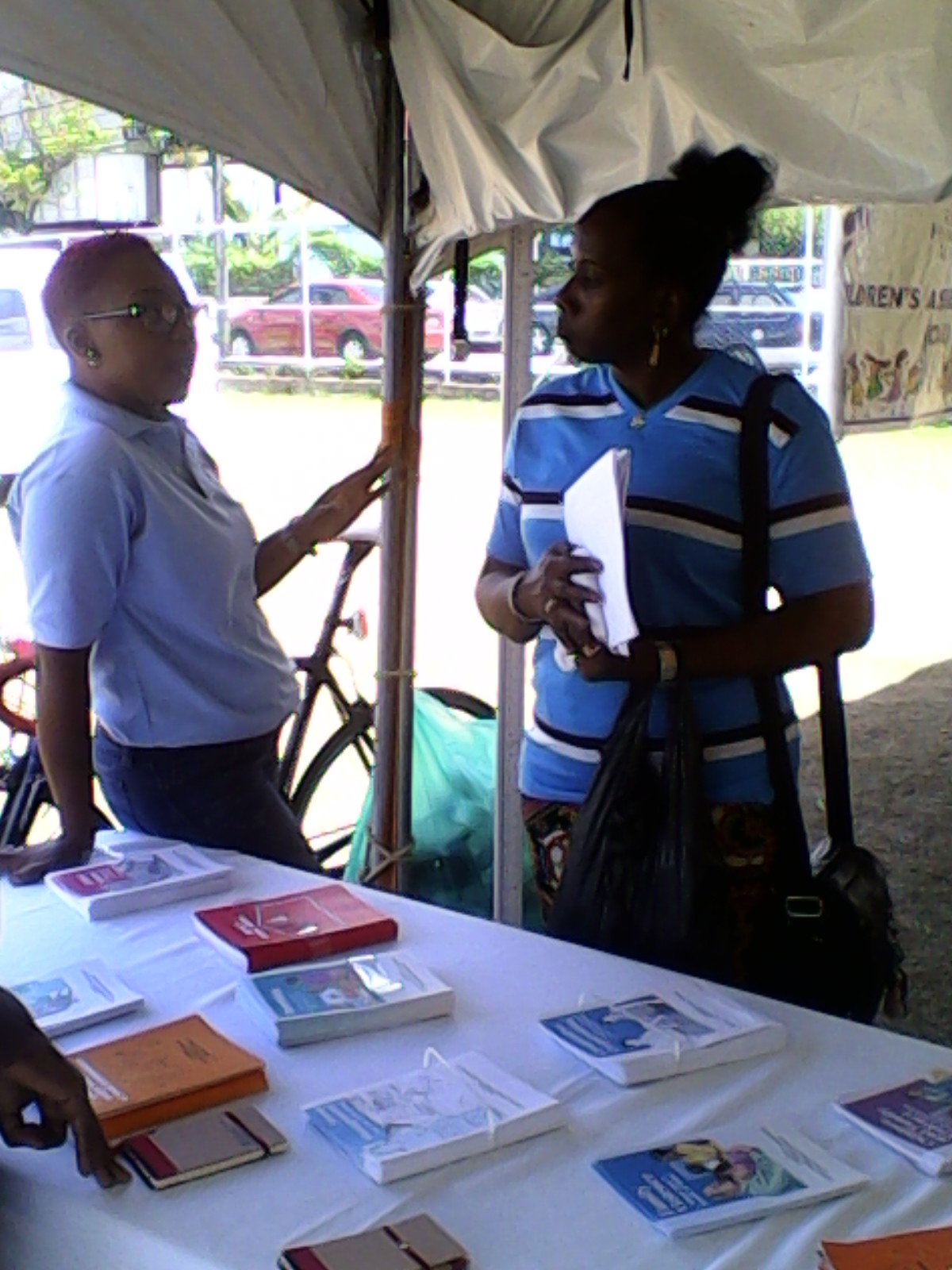 Mareshah Creese (left) of the Mediation Services Division shares information with a visitor to the booth.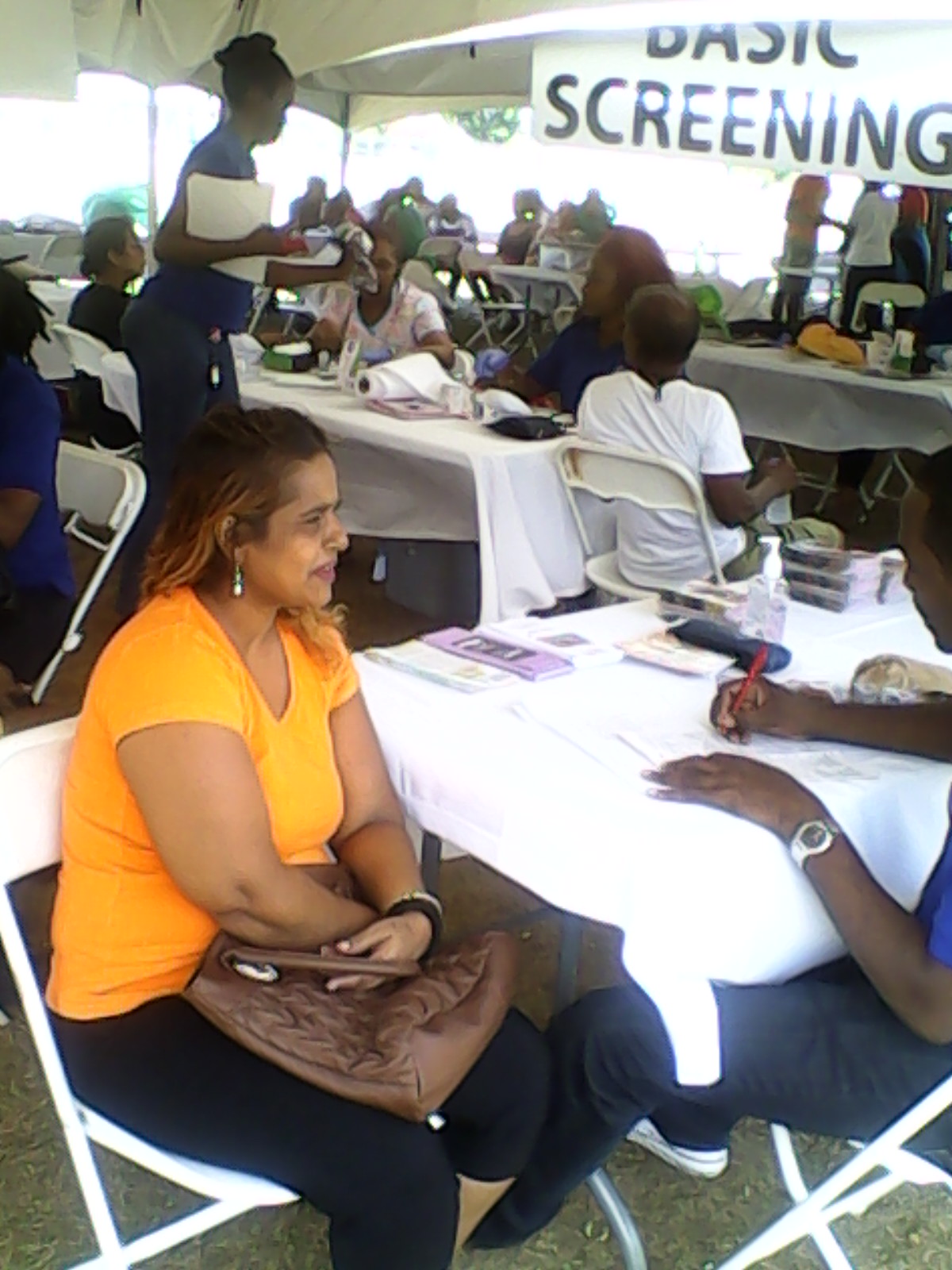 A member of the public registers for some of the free medical tests offered by the Ministry at the Health Fair.
###
For further information please contact:
The Corporate Communications Unit
Ministry of Community Development, Culture and the Arts
868-625-6088