The Honourable Terrence Deyalsingh, MP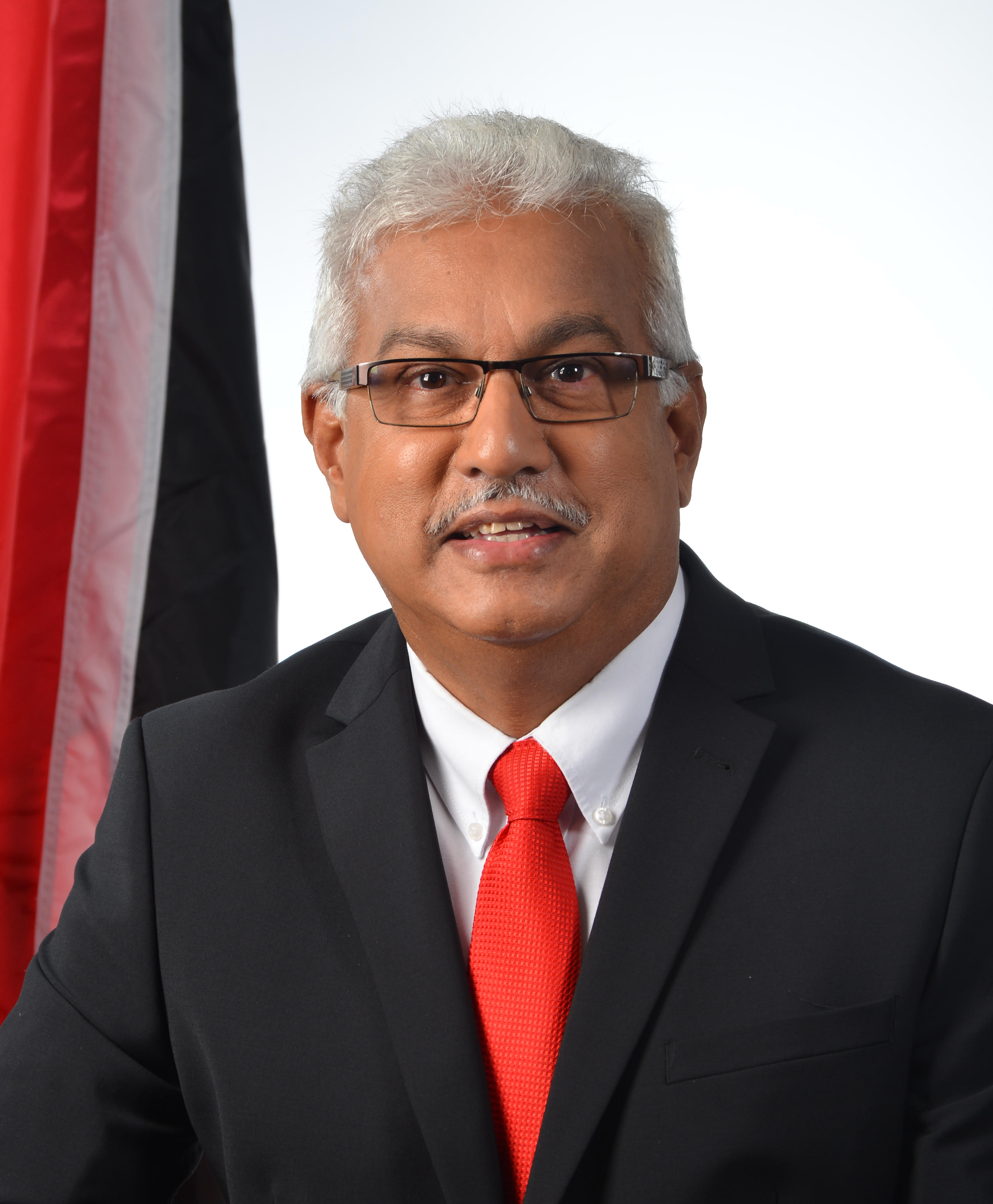 The Honorable Terrence Deyalsingh was appointed Minister of Health on August 19, 2020.
Constituency: Member for St Joseph
Portfolio: Minister of Health

Terrence Deyalsingh is a second term Minister of Health and valued member of the Cabinet of the Government of the Republic of Trinidad and Tobago, serving his sixth year as a Member of Parliament and Cabinet Minister. As Minister he has placed as his priority the repositioning and rebranding of the three "highs" to the three "LOWS", namely, High Blood Pressure, High Blood Sugar and High Cholesterol, to positively impact on the exploding epidemic of non-communicable diseases (NCD). In addition to reducing the burden of NCDs, he has focused on other national health priories such as reducing maternal mortality to below Sustainable Development Goals (SDG) 2030 targets, achieving the PAHO/WHO 90-90-90 goal for HIV/AIDS by 2025 as well as demonstrated commitment to the decentralization of mental health services to a community-based approach to behavioural health management. The Minister was also responsible for the conceptualization and execution of the "Parallel Healthcare System" as one of the key public health strategies implemented to mitigate the hospital care fallout from the COVID-19 pandemic.
In his role as the Member of Parliament (MP) for St. Joseph, his focus has been improving the quality of life of his constituents, through promoting ownership, supporting wellness, nurturing community and personal empowerment. He strives for the creation of a hospitable community environment for enhancing family life, while encouraging family values. Central to his personal and political philosophy are quality representation, selfless service and advocacy.
Deyalsingh, a life-long learner and natural teacher, before his entry into active politics, lectured at the Institute of Training and Development (INTAD); and from 2011, served as adjunct faculty in the School of Pharmacy, Faculty of Medical Sciences, UWISTA. His skill as an experienced businessman and entrepreneur afforded his appointment to the Cabinet-appointed Committee on Labour Market Reform and chair of the sub-committee on Labour Market Information (2003-2006). His first appointment in active politics was marked by his appointment as a Temporary Opposition Senator during the 10th Republican Parliament on November 2, 2010. He served with integrity and distinction in this capacity until October 2013, when he accepted the nomination to contest the St. Joseph constituency in a by-election, which he won in November 2013. During his tenure in the Parliament of Trinidad and Tobago, he has served on a number of Standing Orders Committee of the Senate, Parliamentary Committees, as well as on the Finance Committee. 
Terrence Deyalsingh received his early education at the Curepe Presbyterian School before entering the hallowed halls of the prestigious St Mary's College, Port of Spain. Upon completion he went on to pursue a Diploma in Pharmacy at The University of the West Indies, St. Augustine (UWISTA) in 1981. Subsequently, he earned a Post Graduate Diploma in International Marketing, from the Chartered Institute of Marketing, UK, before returning to UWI in 2007 to obtain a Bachelor of Science in Pharmacy. In 2013, he qualified for the Bachelor of Laws (LLB) from the University of London, International Programme. Terrence is a devoted family man; a husband and father of two (2), who selflessly serves his community. More recently he became a member of the Vital Corner Boys Cultural Club of St. Joseph, supporting and promoting national culture.