The Honourable Shamfa Cudjoe, MP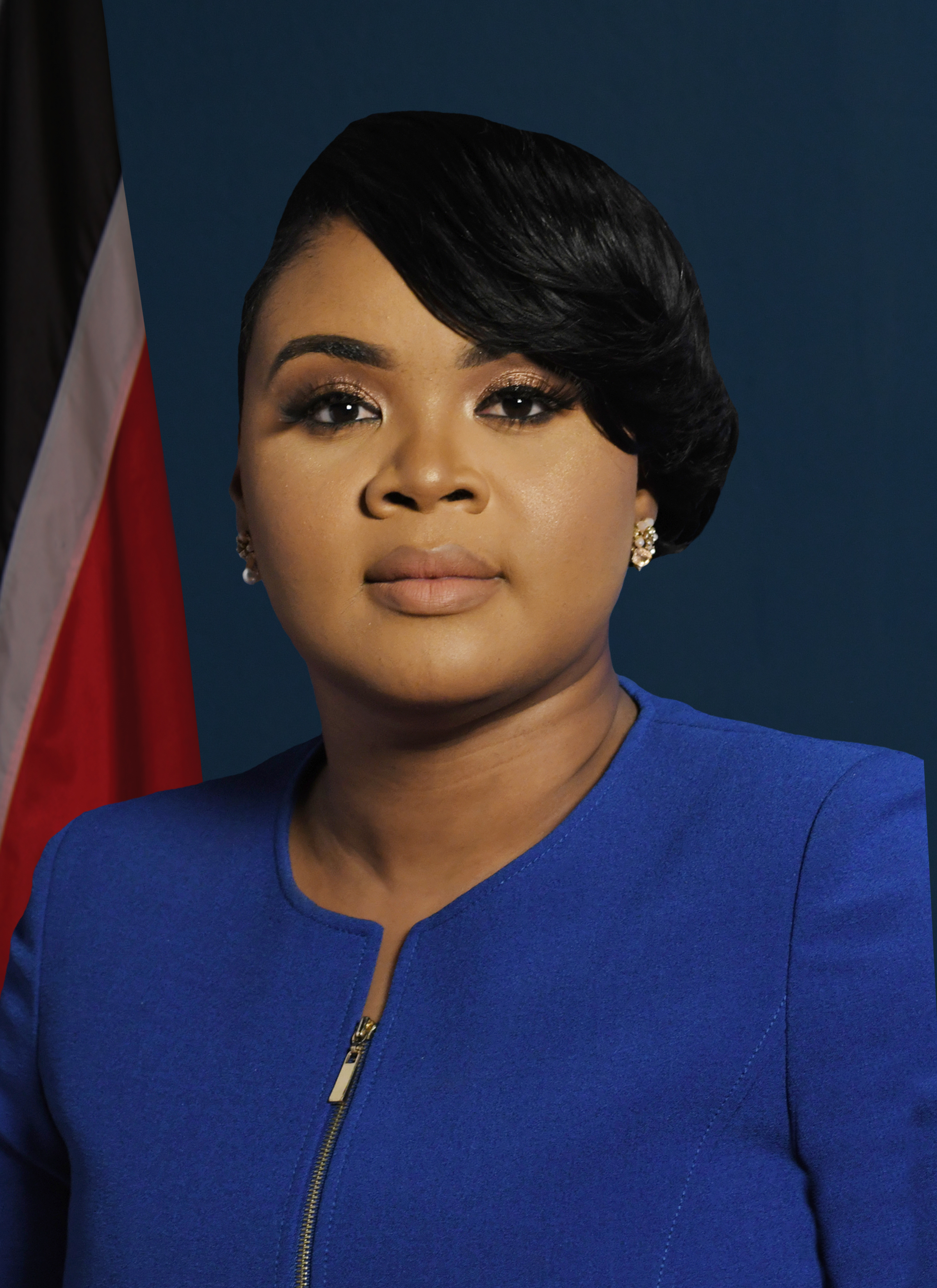 The Honorable Shamfa Cudjoe was appointed Minister of Sport and Community Development on August 19, 2020.
Constituency: Member for Tobago West
Portfolio: Minister of Sport and Community Development 
At the age of 28 years, Minister Cudjoe was appointed to serve as an Opposition Senator in the 10th Republican Parliament of Trinidad and Tobago over the period 2010 - 2015. The Honourable Shamfa Cudjoe was then elected to the House of Representatives of the 11th Parliament of Trinidad and Tobago on September 7, 2015. She has previously served as Minister Cudjoe as Minister of Tourism, and Minister of Sport and Youth Affairs.
An International Trade professional by training, Minister Cudjoe is a former pupil of the Scarborough Secondary School and the Signal Hill Senior Comprehensive School inTobago. She pursued her tertiary education at the Bethune-Cookman College in Florida, USA where she graduated with honours with a Bachelor's degree in International Affairs. She obtained a Master of Science degree, with distinction, in International Trade Policy from the University of the West Indies, Cave Hill Campus. She also completed certificate courses in Economic Development and Export Diversification, and in International Food and Agriculture Trade at the World Bank Institute.
As Minister of Sport and Community Development, Minister Cudjoe is committed to the continued development of sport and the improvement of all communities throughout Trinidad and Tobago.
Minister Cudjoe is an ardent advocate for the empowerment of young women evidenced by her membership with the Delta Sigma Theta Sorority and as the founder and immediate past president of the Pink Diamond Society for Ladies Incorporated. She is a proud youth activist having served as a CARICOM Youth Ambassador, a United Nations Youth Ambassador, Vice President and later President of the Tobago Youth Council and a participant in the Regional Youth Parliament initiative.
She also brings to her role as a politician, her professional experience having worked as an international trade consultant with the Organisation of the American States (OAS) and the Inter-American Development Bank (IDB) in Washington D.C., USA.
Minister Cudjoe is now serving her second term as the Member of Parliament for Tobago West, and as member of the Cabinet of the Government of Trinidad and Tobago.