The Honourable Randall Mitchell, MP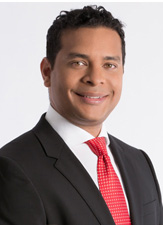 Senator the Honorable Randall Mitchell was appointed a Senator and Minister of Tourism, Culture and the Arts on August 19, 2020.

Mr. Randall Mitchell first entered Parliament as the representative for San Fernando East in the 11th Parliament, replacing the longest serving member of Parliament in Trinidad and Tobago, former Prime Minister Patrick Manning.
Mr. Mitchell was appointed Minister of Public Administration on September 11, 2015.
Portfolios Held
 Minister of Tourism 
April 2018 - Present
 Minister of Housing and Urban Development
March, 2016 - April 2018
 Minister of Public Administration
September, 2015 -  March, 2016