The Honourable Camille Robinson-Regis, MP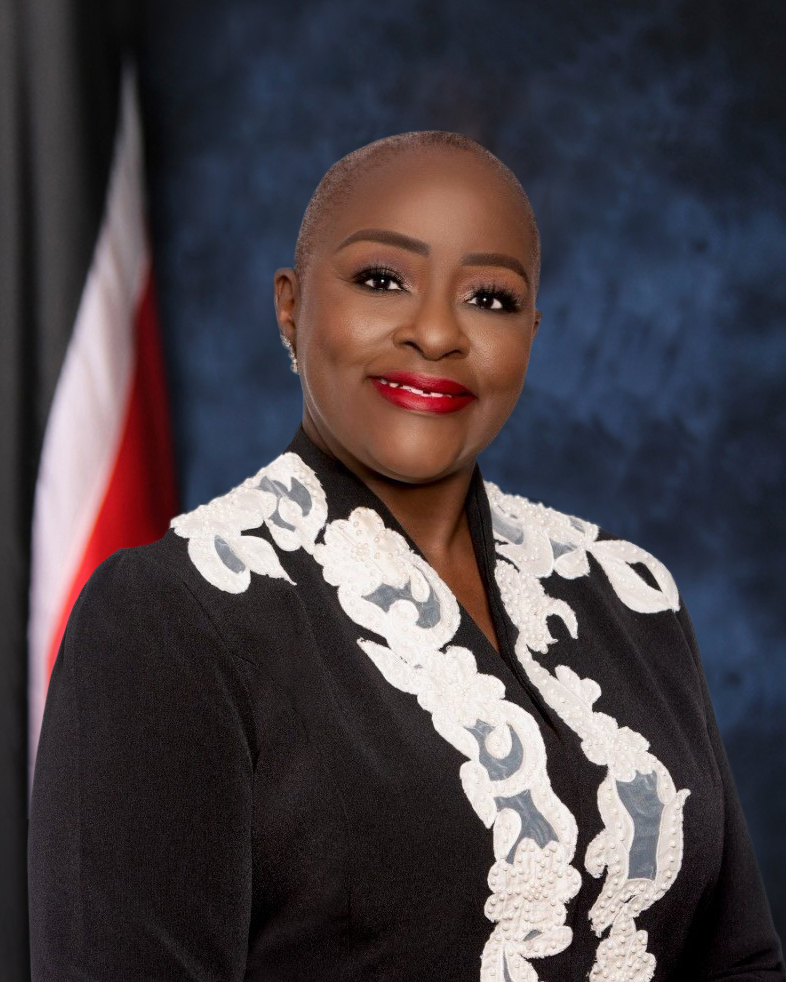 The Honorable Camille Robinson-Regis was appointed Minister of Planning and Development on August 19, 2020.

Mrs. Camille Robinson-Regis is an attorney-at-law who first entered Parliament when she was appointed to the Senate in 1992, holding the portfolios of Minister of Information from 1992 to 1994 and Minister of Consumer Affairs from 1994 to 1995. She also was elected as the member for Arouca South in the House of Representatives between 1995 and 2007, first as an Opposition Member between 1995 to 2001, and in several Ministerial portfolios between 2001 and 2007. She would again serve as an Opposition Senator between 2013 and 2015 before again being elected to the House of Representative in September 2015, this time as the member for Arouca/Maloney.
Mrs. Robinson-Regis attended Bishop Anstey High School and later the University of the West Indies, St. Augustine where she studied law. She previously served as Corporate Secretary of National Flour Mills.
Porfolios Held



Minister of Planning and Development

11 September, 2015 - Present




10 December, 2013 - 17 June, 2015




Opposition Senator (Temporary)

7 February, 2012 - 19 November, 2013




Minister of Planning and Development

10 November, 2003 - 7 November, 2007




Minister of Legal Affairs

10 October, 2002 - 9 November, 2003




Minister of Legal Affairs

26 December, 2001 - 9 October, 2002




12 January, 2001 - 13 October, 2001




27 November, 1995 - 3 November, 2000




Minister of Consumer Affairs

25 January, 1994 - 6 October, 1995




9 January, 1992 - 24 January, 1994