The Honourable Ayanna Webster-Roy, MP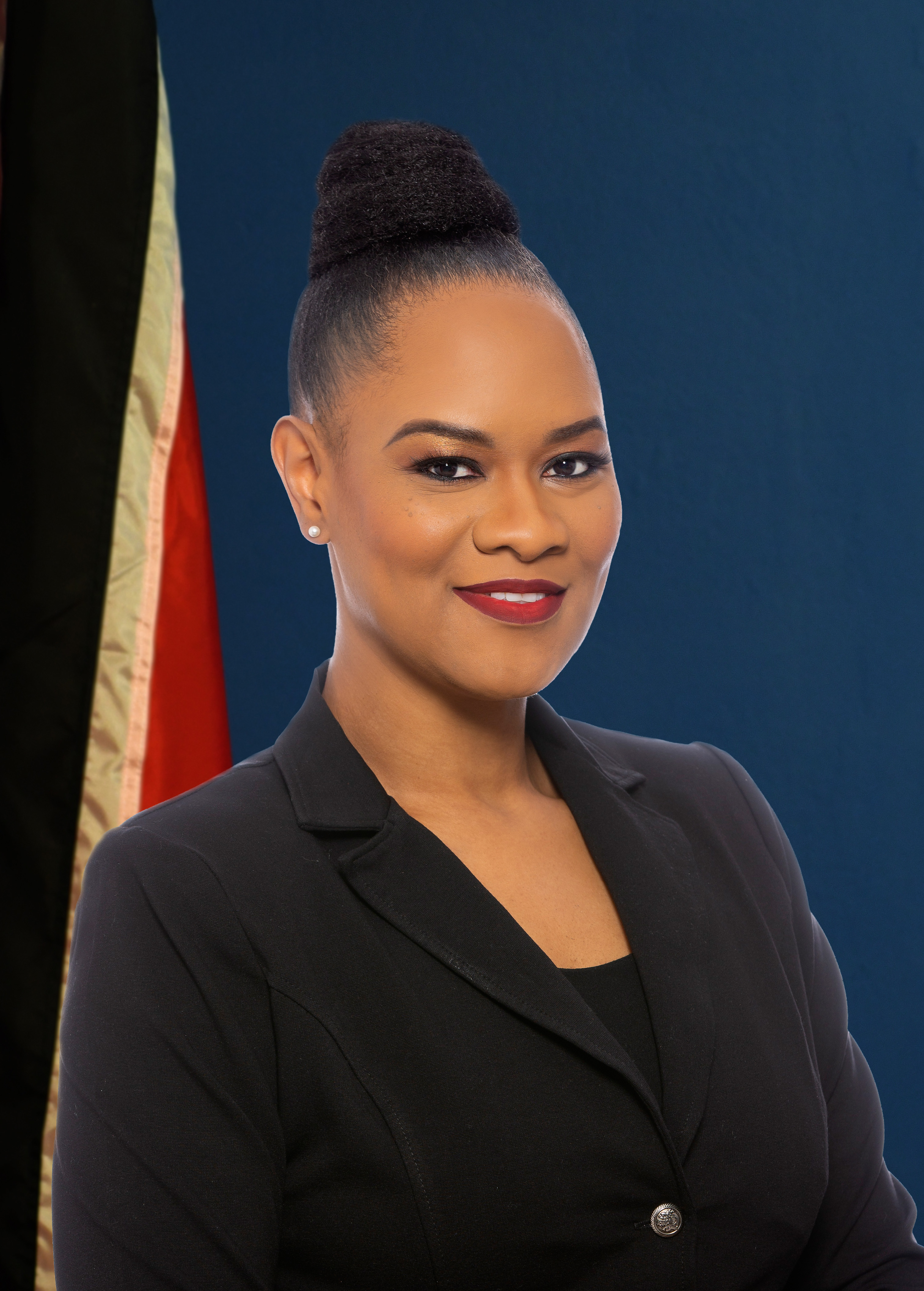 The Honorable Ayanna Webster-Roy was appointed Minister in the Office of the Prime Minister on August 19, 2020.
A native Tobagonian, the Honourable Ayanna Webster-Roy first entered Parliament as the elected representative for Tobago East in 2015. She is also the Minister of State in the Office of the Prime Minister, holding the portfolios of Gender and Child Affairs, Ecclesiastical Affairs and Central Administration Services, Tobago.
Minister Webster-Roy is a University of the West Indies, honours graduate with a Bachelor in Sociology with minors in Human Resources and Psychology. She further expanded her skills with the Foundation Principles in Project Management and Professional Certification in Events Management from Arthur Lok Jack Graduate School of Business.
The eldest of her siblings, Mrs. Webster-Roy focused her energies on the empowerment of others for a stronger community. Her early volunteerism includes being a founding member of the Roxborough Police Youth Club and serving as a mentor in the Youth Build Programme. While employed as a Placement Officer for the On-The-Job Training Programme in the Tobago Region, she developed a comprehensive orientation programme to ensure the trainees continued success.
After her marriage to another Tobagonian, they migrated to England where her husband pursued a degree in Architecture in the UK. While there, she served as a Project Officer for the North Central London Specialised Commissioning Team and developed a Risk Register for Serious Untoward Incidents at the North London Forensic Mental Health Hospital. She also volunteered as a Basic Computer Literacy Skills Tutor and assisted in developing an Information and Communication Technology Training Programme for Senior Citizens at the St Mark's Methodist Church Senior Citizens Activity Centre – Tottenham, London.
Upon their return to Tobago with their three children, Mrs. Webster-Roy assumed the responsibilities of Community Development Coordinator of the Division of Community Development and Culture in the Tobago House of Assembly. She effectively restructured the Adult Education Programme which is now moving towards accreditation for Caribbean Vocational Qualifications through the National Training Agency.