Health Ministry advises of voluntary product recall— Waitrose Orange and Milk Chocolate Cookies
September 21, 2016: The Ministry of Health wishes to inform the public of the voluntary recall of Waitrose Orange & Milk Chocolate Cookies. The Ministry has been advised that an error during the packaging of the product caused Hazelnut Cookies to be included in these packages.
The presence of hazelnut is not labelled on the product and therefore represents a potential health risk for anyone with an allergy to hazelnut.
The product was distributed to EU Member states and several Non-EU Countries including Trinidad and Tobago by Waitrose Limited, United Kingdom. The product's best before date is 30/03/2017.
Consumers who have purchased this product should not eat it. Anyone who has purchased this product should contact the Ministry of Health's Chemistry, Food and Drugs Division at the toll free line:
800-2333 (CFDD) or 868-623-2834 or 868-623-5242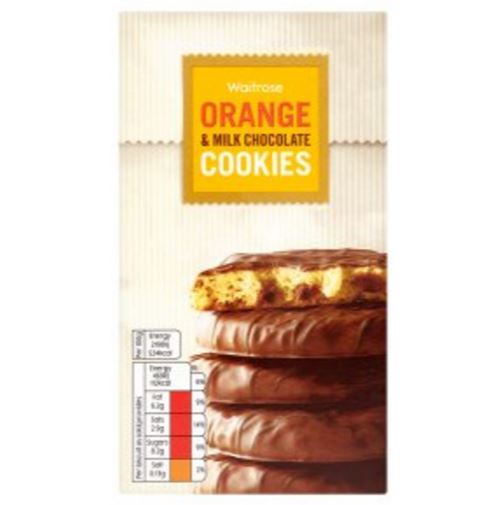 Waitrose Orange & Milk Chocolate Cookies. (Photo courtesy waitrose.com)
###