GSPP hosts Animation Workshop
June 23, 2017: Trinidad and Tobago is vastly becoming a hub for animators who are being sought after by large international organisations such as Disney Studios and Electronic Arts involved in outsourcing skills from our very own island and regionally to work on high graphics video games and movies. 
With animation and graphics becoming a lucrative career locally, regionally and internationally, the Global Services Promotion Programme (GSPP) through the Ministry of Planning and Development, hosted an animation workshop on June 21st where students were treated to a first-hand view of animation as a career and a profession. The goal of this is to enhance the human skills capital within Trinidad and Tobago so that the country and its people could reach international standards.
Students from Servol and Vishnu Boys college braved the weather to attend the workshop where Andy Breahazar, the Director of local animation company Coded Arts and Caiphus More who is a Trini working as a Senior Animator at the gaming icon Electronic Arts Studios spoke  with  interested students through Skype and gave details about his career.

According to Mr. More, to follow his career path, required constant practise almost daily to perfect his art and his profession.  He also failed numerous times before succeeding and he wanted the students to walk away knowing that it was okay to fail as long as they don't give up on their dreams to become animators.

The students were also given a class on creating animation figures by Andy Breahazar and engaged their attention and skills by teaching them the fundamentals of animation designs through the use of various software.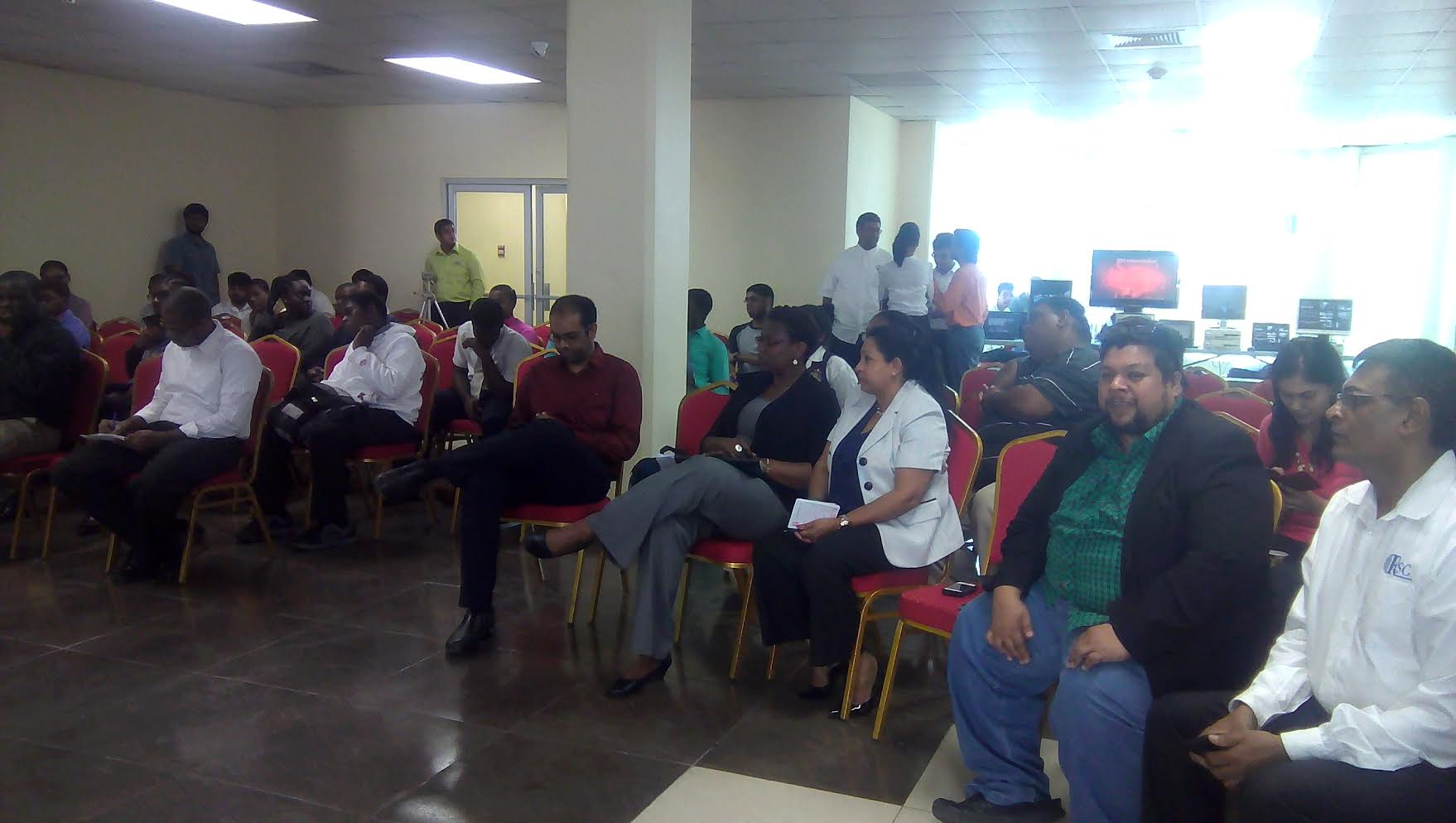 Attendees of the Global Services Promotion Programme (GSPP) Animation Workshop.
###
For further information please contact:
The Corporate communications Unit
Ministry of Planning and Development
868-612-9700 ext 2073/4/5/6