Culture Division recognizes Eid-ul-Fitr with commemorative exhibitions
June 23, 2017: In honour of the observance of Eid-ul-Fitr, the Ministry of Community Development, Culture and the Arts has mounted three (3) commemorative exhibitions.   One major exhibition is being displayed at the Micles' Atrium, Trincity Mall from June 12th to July 5th 2017 and another at the C3 Centre, San Fernando from 24th to 27th June 2017.
The third display is being exhibited on the façade of the Ministry's Building at 51-55 Frederick Street, Port of Spain from June 16th to July 6th 2017.
The first two exhibits are focused on the commemoration of Ramadan and the origins of Eid and its celebration in Trinidad and Tobago, while the third display explores the five pillars of Islam (facade of building), with mannequins showcasing Muslim attire for men and women.
There are also showcases featuring: the Quran, prayer beads, plates with Arabic writing, Islamic leather socks and Islamic books.   A Book Stand will also be available, with free books on Islam.
These exhibitions are produced by the Remember When Institute, a unit of the Ministry of Community Development, Culture and the Arts.   The institute is dedicated to safeguarding the cultural heritage of Trinidad and Tobago. 
All exhibitions free and open to the public.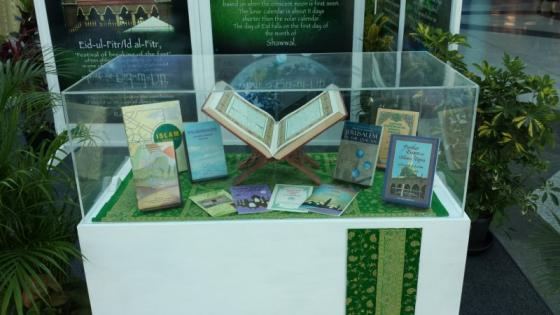 Muslim artifacts on display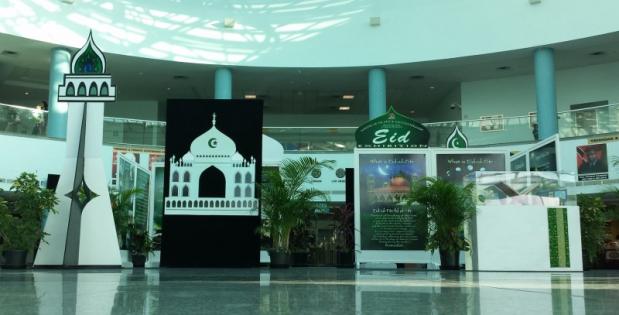 The exhibit on display at the Micles Atrium, Trincity Mall.
###
For further information please contact:
The Culture Division
Ministry of Community Development, Culture and the Arts
868-225-4023, ext 4043