Arboriculture training hosted in the Trinidad for the first time
June 13, 2017: The first ever Arboriculture (Tree surgery) Training Programme in Trinidad was held during the period June 6th – 8th at the Orientation Centre, Royal Botanic Gardens, Port of Spain.  This unique event was hosted by the Horticultural Services Division (HSD) of the Ministry of Agriculture, Land and Fisheries, and was conducted by Dr. Anand Persad - a UWI graduate - an Entomologist and Manager of Arboriculture and Plant Sciences of The Davey Institute, a Division of Davey Tree Expert Company, Ohio, in the United States of America.
Speaking at the Opening Ceremony on Tuesday 6th, Senator the Honourable Clarence Rambharat, Minister of Agriculture, Land and Fisheries said 'I am happy to be here for this historic opportunity for persons from across both islands to upgrade their skills and knowledge in the science of arboriculture (Tree science).  The training and demonstrations are a first of its kind in the country.'
The program aimed at developing capacity building measures in the Arboriculture field in an effort to improve the efficiency and effectiveness at which services are delivered in keeping with best management practices for assessing, pruning and felling trees under the purview of the various corporations and conservancies across the country.
Forty-one (41) participants of various divisions of the Ministry of Agriculture, Land and Fisheries, the Tobago House of Assembly, and the City of Port of Spain and most Municipal Corporations attended the three-day workshop, and successfully completed the main areas of focus which included Arboriculture – General Principles, Arborist Training and Equipment, and Advanced Techniques in Arboriculture.  They were also exposed to the basics of arboriculture along with current technologies and best management practices (BMP) according to the ANSI 300 standards for North America, as well as practical skills and equipment use, required to perform arboriculture operations effectively to diagnose and correct tree health problems.
Participants were particularly excited to experience the actual field training on suitable trees in the Botanical Gardens which provided them with a real world experience on building skill sets and equipment use. This included professional tree-climbing and air spading.
At the closing ceremony, facilitator Dr. Anand Persad emphasised the importance of trees, especially in a tropical environment, and urged participants to put their newly acquired skills to good use. All participants received certificates which were presented by Mr. Claudelle Mc Kellar, Permanent Secretary (Ag.).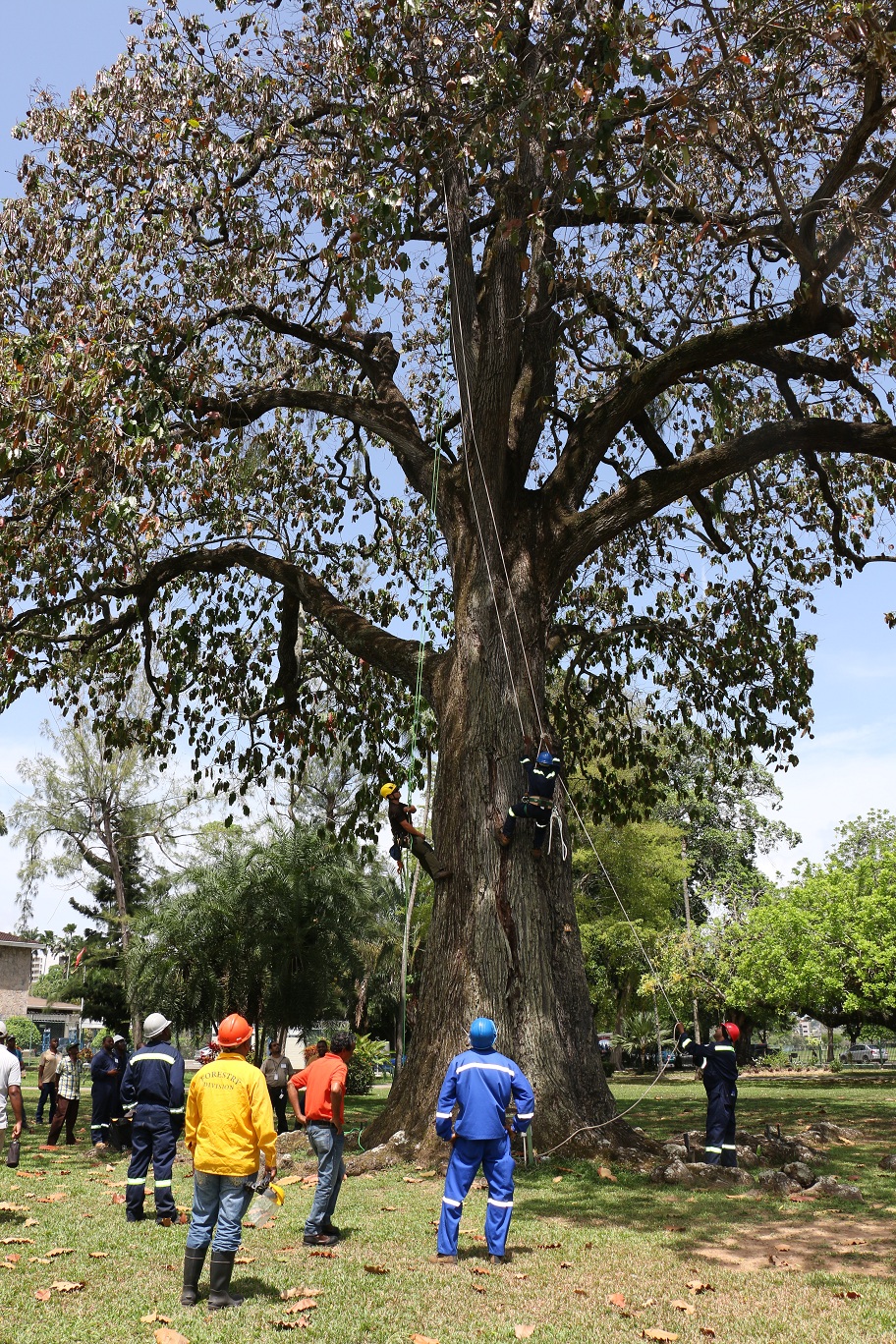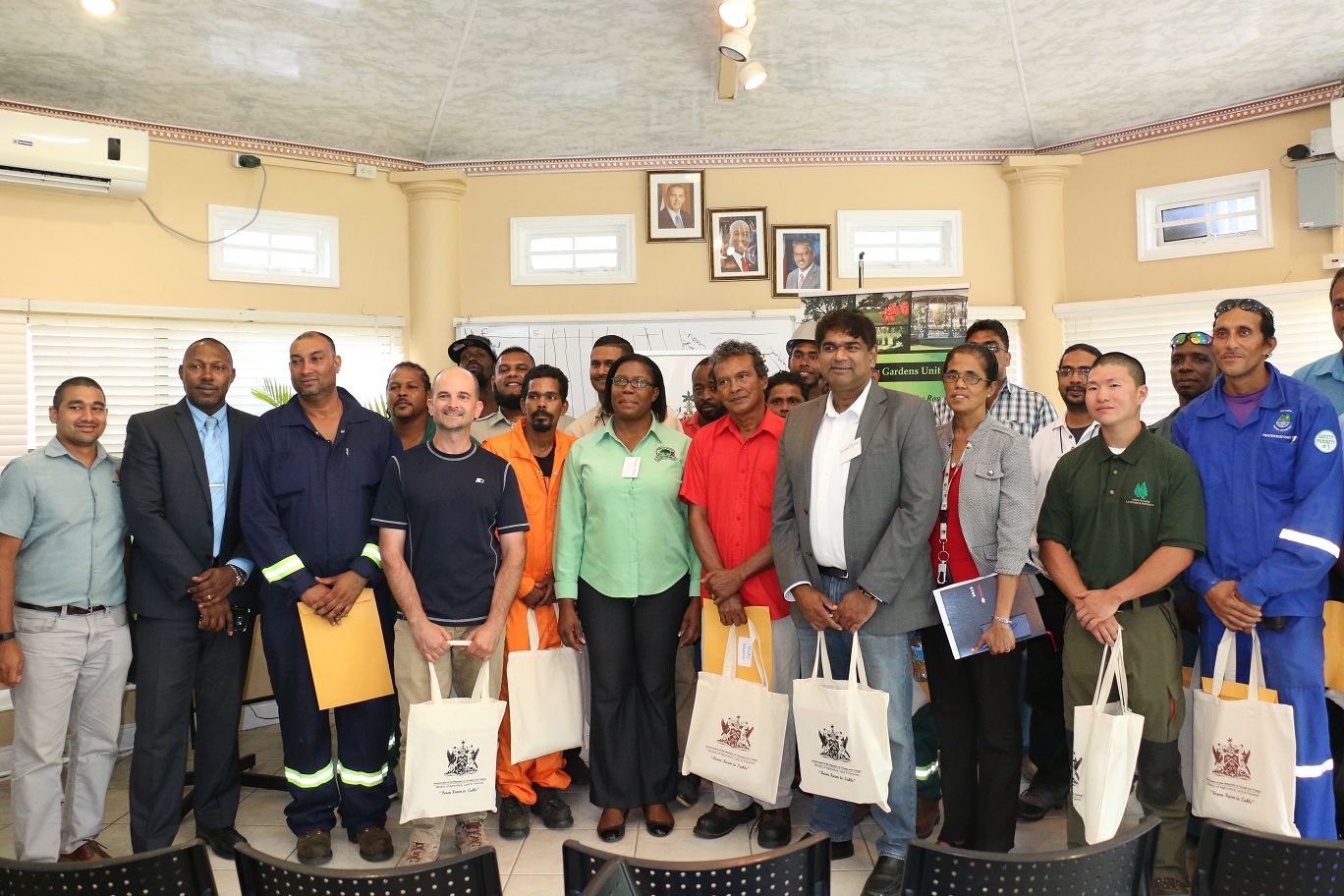 Participants of the training pose for a group photo.
###
For further information please contact:
The Corporate Communications Unit
Ministry of Agriculture, Land and Fisheries
868-622-1221