Agriculture Ministry and agencies participate in Moruga Heritage Food Festival
June 1, 2017: The Ministry of Agriculture, Land and Fisheries (County Victoria Agricultural Office), the Cocoa Development Company and the Agricultural Development Bank participated in the 5th Annual Moruga Heritage Food Festival held on Saturday 27th May 2017.  Ms. Sati Gangapersad, County Agricultural Officer (Victoria) indicated to the gathering that the Ministry was indeed privileged to participate in such a laudable venture, further stating that Moruga had a rich historical significance in the Trinidadian landscape. "Agriculture should be the center of development of any country because it enables sustainable economic growth" said Ms. Gangapersad.  She also thanked the community for being an active partner in the locust management programme which the County is aggressively implementing.
The County Victoria Agricultural Office displayed an integrated home garden landscape comprised of aquaponics, A-frame hydroponics, grow-box hydroponics set around a waterfall and cocoa center-piece; while vegetable seedlings and literature on how to grow various vegetables were distributed to all visitors.
Ms. Denise Dickson of the Agricultural Development Bank stated that Moruga is a significant agricultural producing area with great potential.  Ms. Jacqueline Rawlins, Director on the Board of the Cocoa Development Board of Trinidad and Tobago (CDCTTL) informed that Moruga is an integral part of the Cocoa Strategic Plan.
The event, hosted by the Moruga Museum, highlighted locally made jewelry, ornamental plants and traditional Trinidadian cuisine as well as dishes which typify Moruga. The latter includes the Moruga Red or Hill Rice, a variety of rice unique to Moruga.  The Coordinator of the event, Mr. Eric Lewis, paid homage to the history of the Merikins of Moruga and highlighted the diverse cultures which merged to form modern-day Moruga.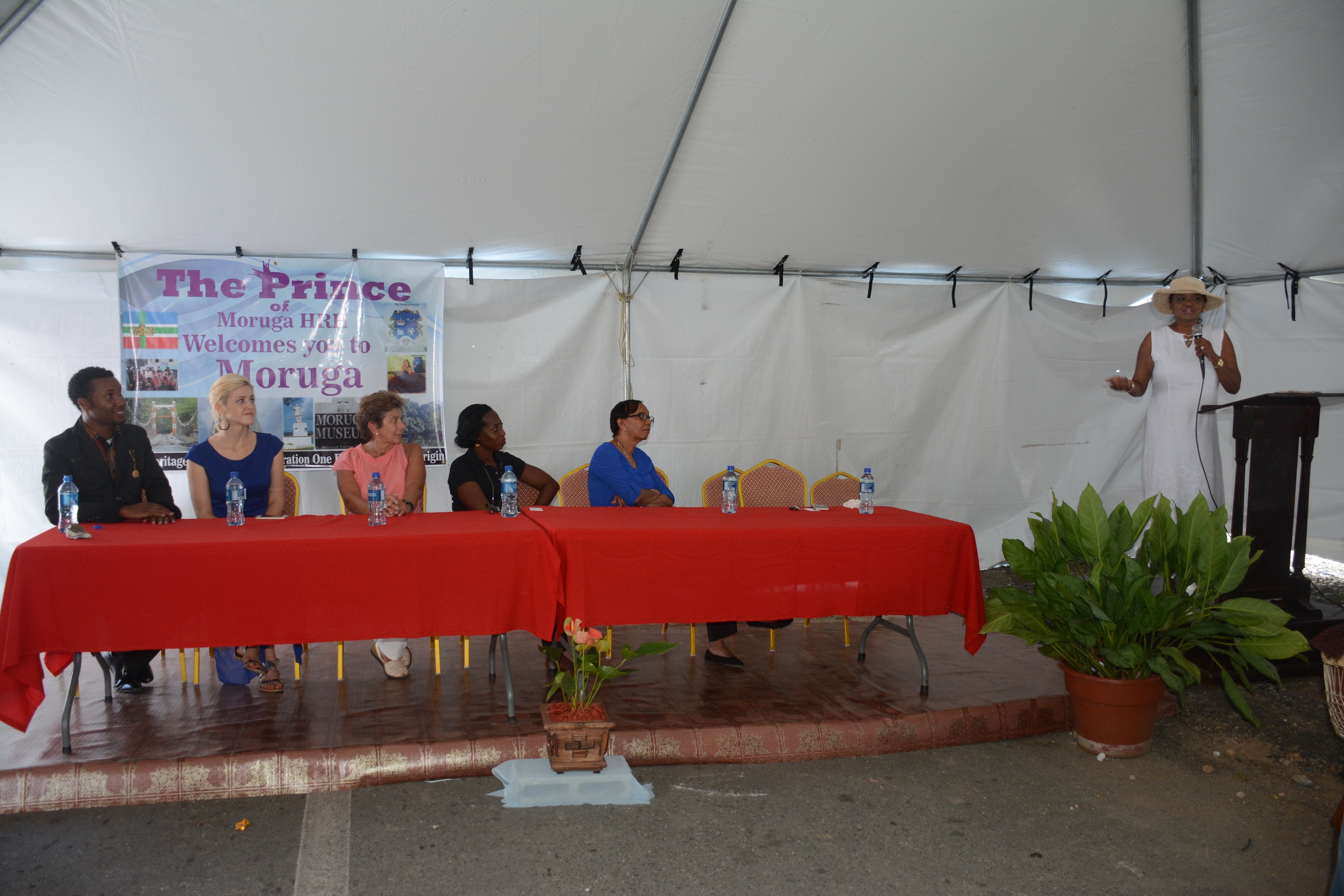 County Agricultural Officer (Victoria), Ms. Sati Gangapersad addresses the audience.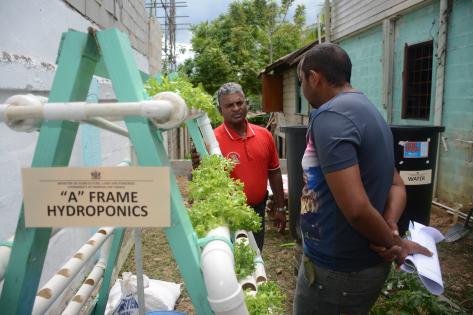 Ministry of Agriculture display at the Moruga Heritage Food Festival. 
###
For further information please contact:
The Corporate Communications Unit
Ministry of Agriculture, Land and Fisheries
868-622-1221