Agriculture Minister visits affected farmers in Tabaquite, Moruga, Debe, Woodland, Orange Grove, Felicity and Rio Claro
June 22, 2017: Hundreds of thousands of dollars in agricultural produce were submerged by flood waters, arising from the passing of Tropical Storm Bret on Monday 19th June, 2017.  The Agriculture, Land and Fisheries Minister was out for a day's journey, to Tabaquite, Moruga, Debe and Woodland, to see first-hand some of the hardest hit areas on Wednesday 21st June, 2017.  He also visited the Orange Grove, Felicity, Rio Claro areas on Tuesday 20th June, 2017.
Senator Rambharat spoke personally to the farmers affected and shared with them that 'the whole idea of going around the country, is that as a policy maker I can see for myself and I can understand what we have to do – if it is for a long term or a one-off – on the issue of compensation'.  He noted that 'the main issue is the loss of crops which were nearing the end of their productive cycle; the loss of new plants and seedlings; and a factor that little attention is paid to, the deluge of mud, rubbish and bamboo/tree parts left in the fields. These are also farmers farming along a watercourse, and farming on lands that they do not have leases for.Further, the Minister noted that 'farmers deal with expected rainfall as part of their practices. We are dealing with weather where fields are deluged with water that cannot drain off quickly. There are measures in place to deal with water; but some levels of rainfall cannot be handled in low level areas.'
Despite stating that the extent of the damages was a 'discouraging' one, Minister Rambharat stated that he knows that the farmers are 'very resilient'.  He also encouraged all farmers to contact their Extension Officers at the Country Offices.
The Minister also shared that in light of the flood damage across the country, specific actions were taken, including:
that ADB's Field Officers and other staff identify borrowers affected by the Tropical Storm and, as far as possible, make arrangements with these borrowers to assist them as they recover;
that the Permanent Secretary arrange to have the requisite staff set up from next Tuesday at locations close to affected farmers, to receive requests for assistance, and that these requests be considered on a priority basis having regard to existing policy and available resources; and
that immediately all Ministry staff and physical resources in all divisions be utilized to assist communities across the country,  particularly farmers and fisherfolk.
Some of the farmers on hand to speak directly to the Minister were Mr. Andy Badal, Mr. Hadyn Frederick and Mr. Elvis Ramlal.  Accompanying the Minister on this tour were staff of the County Offices, Regional Administration South, Regional Administration North, Forestry, Engineering Divisions.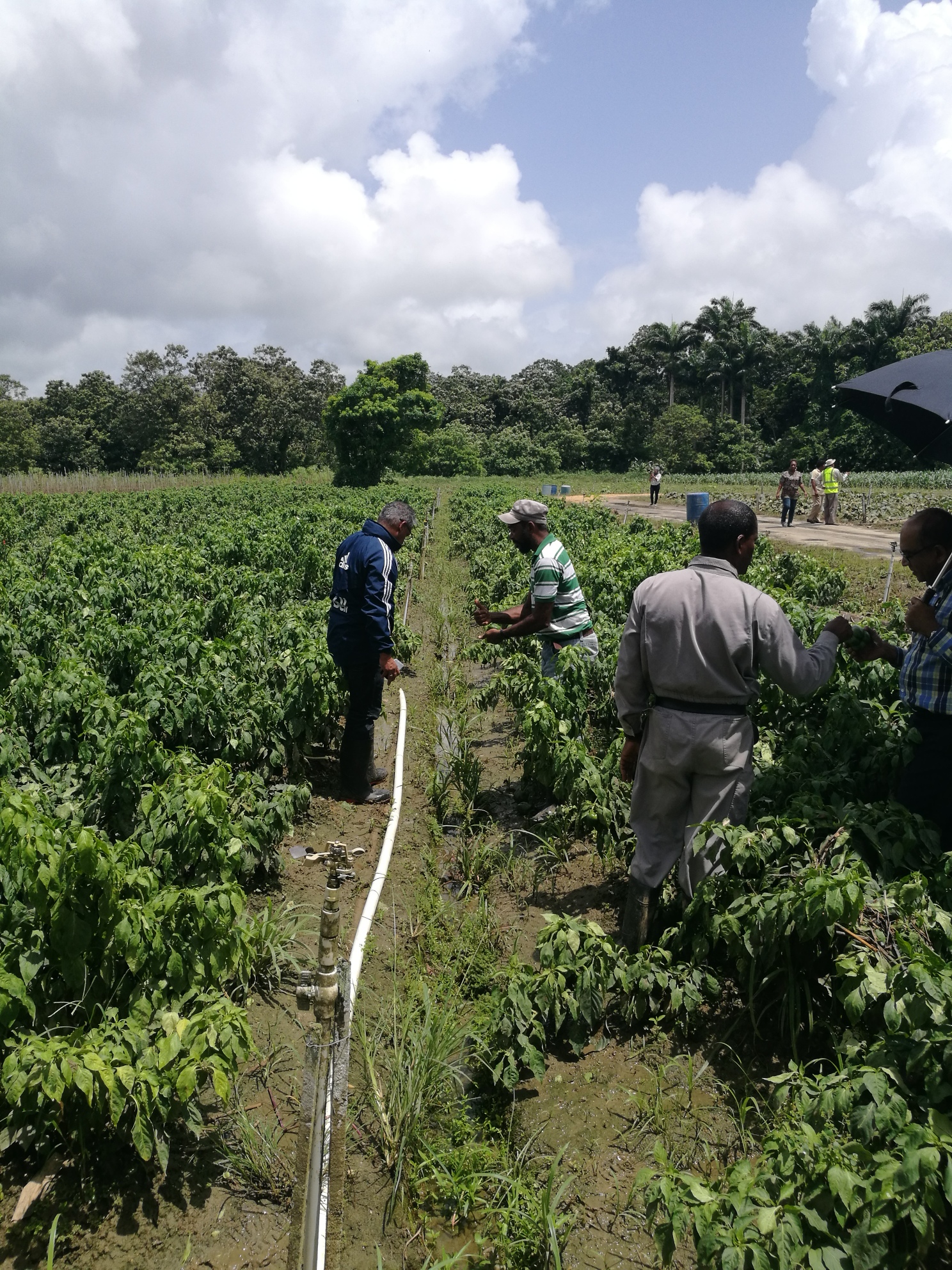 ###
For further information please contact:
The Corporate Communications Unit
Ministry of Agriculture, Land and Fisheries
868-622-1221